Kristen Pierce-Vreeke, LMFT-S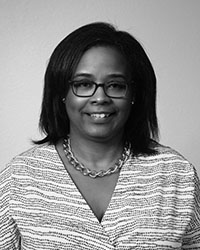 Kristen Pierce-Vreeke previously served as the Director of Counseling Services at Catholic Charities of Central Texas. With over 15 years of clinical experience, Kristen has a proven track record of building and leading teams, growing revenue, streamlining operations, and partnering with advancement teams to develop marketing and outreach strategies, build partnerships, and identify grant opportunities to increase financial resources to expand services, while maintaining high-level client centered mental health services.
In her capacity at Catholic Charities, Kristen oversaw and maintained a program budget and lead a team of counselors, administrative staff, student interns and agency volunteers.
Prior to her work with Catholic Charities, Kristen served as the Clinical Director for Center for Survivors of Torture, providing mental health services to refugees and asylum seekers, operated a private practice in Westlake and served in various leadership capacities in organizations in Connecticut where she resided before moving to Texas. Kristen has a B.A. in English from Hampton University, and a M.A. in Marriage and Family Therapy from Fairfield University. She is a Texas Board and AAMFT Approved Supervisor and is passionate about her work.