Leah Piassick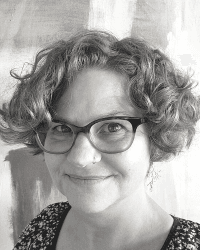 Leah Piassick has been with Austin Child Guidance Center since February 2021 and serves as the Senior Director of Grants leading the organization's public and private grants program, as well as overseeing the organization's Grants and Data Resources Department. She has over 28 years of non-profit experience from direct service to executive-level leadership.
Leah fell into grant writing and management while working for The Wright House Wellness Center (HIV Wellness Center) where she worked for over 17 years, finally leaving the organization after serving for eight years as the Executive Director. Leah went on to Vivent Health (AIDS Services of Austin) for the next four and half years where she utilized prior relationships with public and private funders to grow support for HIV services in the Central Texas area as the Director of Grant Resources.
The chance to work with Austin Child Guidance Center was unexpected and just too good to pass up. Leah had been aware of ACGC since the mid-1990s – as a case manager with Big Brothers Big Sisters – and eventually utilized the services for her own child. The ACGC mission is near and dear to her heart.
Leah, who currently resides in Dallas, lived in Austin from 1993 – 2021 and has one child, two dogs, and two cats. Leah received her Master of Human Services in Counseling from St. Edward's University and Bachelor of Arts in Psychology and English from the University of Denver. She has a long history of volunteer service and has actively served on non-profit boards. Leah believes her purpose is to be helpful to others in whatever way that might take shape.