Andy Miller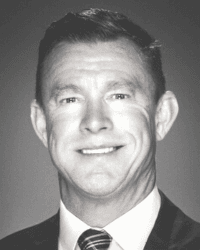 Andy previously served as Chief Strategy and Impact Officer at the Texas Health Institute and possesses 25 years of experience growing organizations including Any Baby Can, Livestrong, and The Morris Foundation, through the implementation of innovative practices, programs, and strategies.  
Active in the Austin nonprofit community, he has built and led teams to run aid, educational, and clinical programs. He has implemented grant-making strategies alongside marketing and fundraising efforts, managed budgets as large as $45 million, and built community networks such as the Ready Families Collaborative. Andy's leadership is known for fostering a culture of connectivity, learning, and collaboration.  
He is currently a member of the Texas Public Health Coalition and Women's Healthcare Coalition and serves on the advisory board of the Michael and Susan Dell Center for Health Living at the University of Texas.  Andy has a Master of Health Science Education in community health and public health promotion from the University of Florida and a Bachelor of Arts in sociology from Southwestern University.