Brittany Golden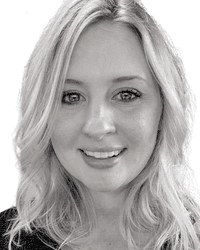 Brittany Golden is an accomplished Senior Director of Development at Austin Child Guidance Center (ACGC) with over 20 years of experience working with youth in both residential and outpatient settings. Her passion lies in early intervention and prevention, and she is committed to removing barriers to care for underserved populations, particularly at-risk youth.
Brittany holds a Bachelor of Arts in Psychology and a Master of Science in Social Work from the University of Texas at Austin. Her education, coupled with her extensive experience, has equipped her with the knowledge and skills needed to excel in her role as Senior Director of Development at ACGC.
In her current position, Brittany provides leadership, strategic planning, and oversight as a member of the Executive Team. She leads ACGC's fundraising, communications, and outreach efforts, ensuring the organization is well-positioned to deliver high-quality mental health services to children in need.
Throughout her 14 years at ACGC, Brittany has served in various roles, including Volunteer Supervisor, Community Outreach Specialist, Associate Director of Development, Family Therapist, and Interim Executive Director. Her diverse experience allows her to bring a wealth of knowledge to her current role, and she is dedicated to making a positive impact on the lives of children and families in the community.