Individual & Family Therapy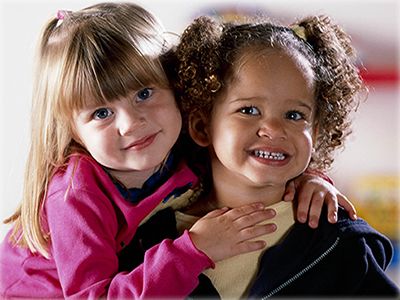 Austin Child Guidance Center (ACGC) is a trauma-informed agency, which provides services to children and families who are facing a variety of issues. These issues may include changes in the family (e.g. divorce), school anxiety, parenting challenges, oppositional behavior, or just helping parents and kids to develop a stronger relationship and improve communication. As a trauma-informed agency, ACGC experts provide the evidence-based treatments for children  and families who have experienced trauma, including abuse, neglect, medical trauma, natural disasters, bullying, and so on. These interventions include cognitive behavioral therapy, trauma-focused cognitive behavioral therapy, parent-child interaction therapy, solution-focused therapy, dialectical behavior therapy, child and family traumatic stress intervention and mindfulness techniques.
All services are provided in the context of family systems model, which views the child not in isolation, but rather as part of the family system where each member has a role and influence on every other member. In order to help you and your family, therapists will work with your family system to establish goals and action steps. Together with your therapist, you decide your desired changes, ways to achieve these changes, and a suggested time frame for achievement
Because we are interested in helping you and your child receive positive results as quickly as possible, we use a brief solution oriented focus, meaning the emphasis is on developing and finding workable solutions as opposed to spending an inordinate amount of time on why the problem developed in the first place. With hard work, the many families complete the intensive family and individual portion of treatment in less than three months.
What We Do

When the parent and child come to Austin Child Guidance Center for their first appointment, they will complete an assessment of the child and family's functioning and strengths. The family will meet with their therapist and agree on an initial set of goals and objectives on which the child and family would like to work.

Our primary mode of treatment is a brief treatment approach, meaning we aim to have the most effective impact on and for our clients in a relatively short period of time. However, we are also able to serve families that need or desire lengthy treatment or in-depth assessments. The family can expect weekly sessions with a therapist that last about an hour. With hard work, many families complete the intensive family and individual portion of treatment in less than three months.

Eligibility

ACGC works with children up to age 17 and their family members in the central Texas region. The Center has a sliding fee scale available to families, based on family size and income. Some services to specific populations are offered for free (including services to victims / witnesses to crime or violence).

Scheduling

Our agency is open five days a week: 8:00 a.m. to 8:00 p.m. Monday through Thursday and 8:00 a.m. to 6:00 p.m. on Friday.

Initial contact with Austin Child Guidance Center is typically done by telephone, at (512) 451-2242.

Our intake staff is bi-lingual (English / Spanish). When a caller requests services, an intake worker will determine the child / family's eligibility for services and method of payment (e.g. insurance or sliding fee scale based on family size and income) so that treatment remains affordable.

Following this initial intake call, families are scheduled for an appointment. If the family can't make the appointment time (s) offered or if there are no available appointments families will be provided with other referrals, can call back the following week, or attend our Walk-In Clinic on Friday from 2-4 pm. providers. Both the parent/legal guardian and the child need to attend the first therapy session.

Cost

The fee for individual and family therapy is $120.00 per session. Selected insurance plans are also accepted. For more information, please see Payment For Services.