Walk-In Clinic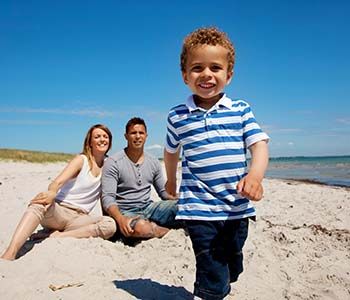 ACGC offers a weekly Walk-In Clinic to serve families with immediate needs. Research has shown that one hour of counseling can help many people to get started in a new direction. Walk-in counseling allows that to happen at a moment in time that best fits the needs of the family.
Due the COVID-19 outbreak, we will only be offering Walk-in Clinic services online by video conference.
What We Do

Children up to the age of 17 as well as other family members can be seen without having to wait days or months for an appointment.

Guardians can be seen with or without their child to consult about problem behavior, seek advice, and explore solutions. Family members can for be seen for one walk-in session or return for more, although they may not be seen by the same therapist in subsequent walk-in sessions.

Walk-in counseling sessions are facilitated by qualified mental health professionals who are specially trained to work in this 50-minute format.

For quality and training purposes, sessions may be observed by ACGC therapists and staff. In those instances, guardians and children will benefit from input from several professionals.

Please note that walk-in services do not provide access to medications, psychiatric emergency services or follow-up psychiatric care. Individuals who are an immediate threat to themselves or others should contact Psychiatric Emergency services 512- 472-4357 or call 911. Children who are a safety risk may be referred to a nearby hospital to be assessed for their safety.

ACGC will not write a letter for schools regarding your child's safety or suitability to return to school.

Eligibility

Children up to the age of 17; and parents (with or without their child).

Scheduling

Due to the COVID-19 outbreak, our scheduling procedures are temporarily different.

The Online Walk-In Clinic is open on Tuesdays staring at 4:30 p.m. and Fridays starting at 2:30 p.m. Spanish and English speaking therapists are available. The service is offered on a first-come, first-served basis.

To schedule a session, please call 512-451-2242 on Tuesday and Fridays, in advance, to complete the intake process. A limited number of session are available each day.

Dates the Walk-In Clinic will be closed:
- Friday, November 27, 2020
- Friday, December 25th, 2020
- Friday, January 1st, 2021

Additionally, we may close due to unforeseen circumstances. For additional information please call (512) 451-2242.

Cost

A sliding fee scale is available based on family size and income. This service is not covered by insurance. For more information, please see Payment For Services.