Group Therapy
"Love that the main focus was to help our children and that parents were taught the same strategies as our kids. The fact that they made our kids feel safe and the disruptions were handled in a very professional way". ~Parent from Conflict Resolution Class.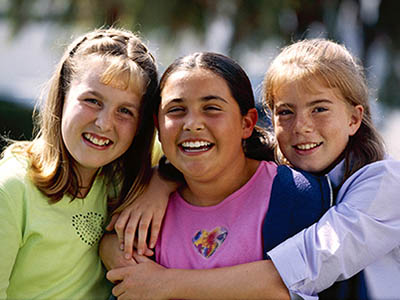 Group therapy is conducted on-site at our Center with a variety of topics. On-site group topics that are usually offered to children include anger management and social skills/friendship. Each spring and fall we typically offer on-site groups for parents of children with ADHD in English and Spanish.
What We Do

ACGC provides on-site groups at the Center that help children or teens deal with challenges they may face in day-to-day life. Groups are typically 8 weeks long and participants meet at the Center one night a week.

Eligibility

ACGC works with children up to age 17 and their family members in the central Texas region. The center has a sliding fee scale available to families, based on family size and income. Some services to specific populations are offered for free (including services to victims / witnesses to crime or violence).

Scheduling

Current groups are posted on our Event Calendar and you can sign up on the event page. Call 512-451-2242 for additional information.

Cost

Cost per group session varies on a sliding fee scale based on family size and income. The full service fee for children's groups is $40.00 per week. Parent classes are $10.00 per week and the sliding fee scale does not apply. For more information, please see Payment For Services.

Please check the Fall 2019 Group Therapy page for current group information. Groups at the Center typically begin in September in the fall and February in the spring.