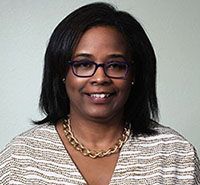 Friday, March 13th was the day that ACGC locked the doors and began the rapid transition to providing teletherapy services to the more than 160 clients currently in our care.
Initially planned for an October launch, the amazing ACGC staff was able to move those plans up within days of closing our building when we realized that providing services over the phone was insufficient to the needs of our clients for the long-term.
Their tremendous effort is already showing positive results. Teletherapy is a huge benefit in helping us to stay connected to our clients, as well as allowing us to engage with more family members than we normally would with in-person sessions. We know that when services are conducted in a client's home, siblings, grandparents and other care givers can more easily become involved.
The stress of the coronavirus and sheltering in place only exacerbates the anxiety, depression and trauma symptoms that our clients were already experiencing and this technology allows us to support them in the best way possible.
At the same time, we need to be aware that sheltering in place, while essential for our overall safety and welfare, can be a pressure cooker for increased levels of child abuse and domestic violence. Research shows that increases in external pressures such as job loss or health issues dramatically increases the incidences of family violence. With teletherapy, our clinical staff is able to have greater insight into who is in the home and observe any signs of abuse or neglect.
This is a critical time for investing in the mental health of children and families.
The consequences of untreated trauma and mental illness can be devastating. Children with untreated trauma and mental illness symptoms have higher absentee rates at school, are retained more often, and are more than three times as likely to be arrested before graduating. Over half of all youth age 14 and older with a mental illness will drop out of high school. Given that half of all lifetime mental illnesses begin by age 14, early identification and treatment of trauma is paramount for improving the quality of life of the children in our community.
We are excited to be able to use teletherapy as another resource to serve even more families in communities across Central Texas. The platform has removed the barriers of reliable transportation and distance for many children and families seeking help from ACGC.
ACGC has a waiting list for new English and Spanish speaking clients, however we will plan to resume the intake process for new clients in the near future.   
For more information about teletherapy services for your family please contact us at (512) 451-2242 with appointment requests and clinical questions.
"Never let a problem to be solved become more important than a person to be loved".
– Thomas S.  Monson