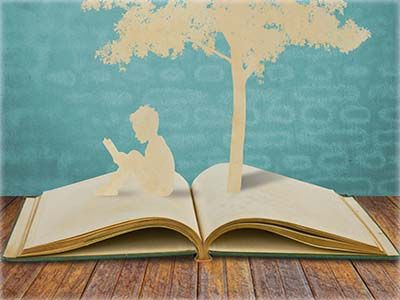 This spring, Austin Child Guidance Center (ACGC) crosses the threshold of 150,000 children, youth, adolescents and family members who have been provided mental health services in central Texas. The center opened in 1951, and provides individual, family, and group therapy; in-depth psychological assessments; psychiatric evaluation; parent workshops; and mental health trainings. ACGC's longevity is due to a dedicated staff supported by thousands of volunteers.
National Volunteer Week is April 15th through April 22nd. In advance of this appreciation for volunteerism and volunteering, we are highlighting the impact and importance of serving as a board member for ACGC.
Many people don't think of joining a nonprofit board when they think about volunteering, but serving on a nonprofit board allows you to connect with and impact your community in ways that aren't possible through other volunteer avenues. Unlike other types of volunteerism, board service isn't always easy or convenient; it takes a significant commitment of time and dedication to serve effectively as a board member. However, with these responsibilities come many benefits to the personal, professional and community aspects of your life that far outweigh the work required to be a great board member.
Personal benefits to consider:
- Make a bigger impact in your community. Sitting on the board allows you to connect with your community from a much more strategic position. As a board member you have the opportunity to use your voice and connections to help shape the organization's mission.
- Learn more about ACGC. Board service is a huge learning opportunity and a chance to broaden your perspective on how to improve the mental health of children and their families through early intervention, diagnosis and treatment to help them develop the emotional skills to face life's challenges
Professional benefits to consider:
- Expand professional networks. Sitting on the board allows you to broaden your professional associations by providing access to new networks that may not have been previously available or considered.
- Gain different skill sets. Board service involves decision making, facilitating group process, governance, financial management, marketing and branding—all skills you can develop and apply in your professional life.
- Create good will. Doing good things in your community can go a long way in the professional world. It can bolster your credibility and show that you have an interest in making the world you live in a better place—something an employer would likely consider a valuable quality!
Community benefits to consider:
- Increase strategic impact. By taking a more strategic approach to solving problems, volunteering on the ACGC board gives you the vantage point to better see community and organizational problems and connect them in a much more strategic way.
- Build more equal and diverse representation. Community members should serve on nonprofit boards because programs are better implemented when informed by those they serve. If you're the one being impacted by ACGC's mission, serving on the board is a perfect way to help guide that mission in the right direction.
You can check out our current board of directors.
Since our founding, the center has had the benefit of 343 board members who have provided more than 1,200 years of service. ACGC board members have been judges, philanthropists, mental health professionals, elected officials, former clients, business leaders, fundraisers, public servants and parents. They give their time, talent, and treasure to help ensure all families in central Texas have access to high-quality, evidence-based, interdisciplinary mental health services.
ACGC is always looking for the right board members to continue the mission and vision of the agency. If this opportunity appeals to your interests, availability, and personal goals, click here to learn more.