8th Annual Austin Originals Benefit Concert and Live Stream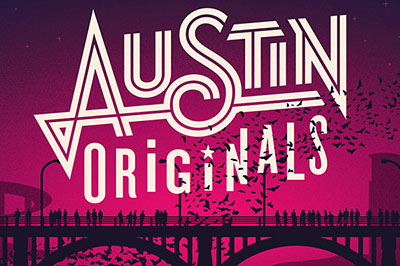 Save the date for the 8th Annual Austin Originals Benefit Concert on August 24, 2019.
The Austin Originals Benefit Concert at ACL Live at the Moody Theater is an annual fundraiser that brings together community leaders and supporters of Austin Child Guidance Center (ACGC) to raise money for children's mental health services.
The evening will feature an Austin Originals Tasting Grove reception area with food bites from local Austin favorites; live and silent auctions; and musical acts concluding with our featured artist of the evening. This year's event co-chairs are Madeline Hollern of Austin Monthly Magazine, and Trevor Scott of We Are Austin on CBS. And during the show, the Phyllis Richards Austin Icon for Children Award will be presented to two outstanding individuals dedicated to improving outcomes for children. Stay tuned for the announcement of our 2019 featured artist.
For more information on partnering with ACGC during Austin Originals or for general inquiries, contact Brittany Golden.