Listening Session Retreat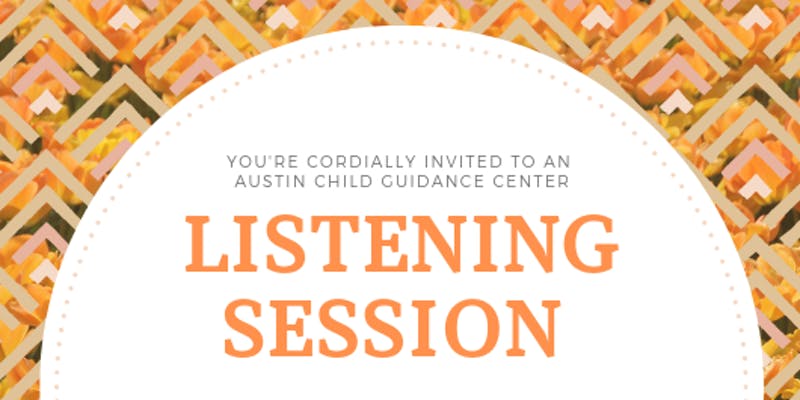 We invite all patrons, supporters, past clients, and past board to participate in an exclusive Listening Session retreat hosted by Austin Child Guidance Center's (ACGC) Executive Director, Kristen Pierce-Vreeke and Director of Development, Kelly Rowley on Wednesday, May 22, 2019 at the offices of Atchley & Associates, LLP.
The purpose of this Listening Session is to learn about you and your past experience with ACGC, assess how ACGC is currently performing, and use your valuable insight to create a strategic plan for the organization's future success. Your feedback is incredibly valuable, and greatly appreciated.
We would love for you to join on May 22nd, 2019 from 12pm to 4pm. You're welcomed to only come for the 1st hour or stay for the entire session. Lunch will be provided.
Please RSVP for tickets here, space is limited.
While everyone cannot attend these Listening Sessions, we still want to hear what you have to say and would appreciate your feedback by filling out our ACGC Listening Survey.
Thank you for your continued support; we look forward to seeing you!