Pumpkin Patch Fall Fiesta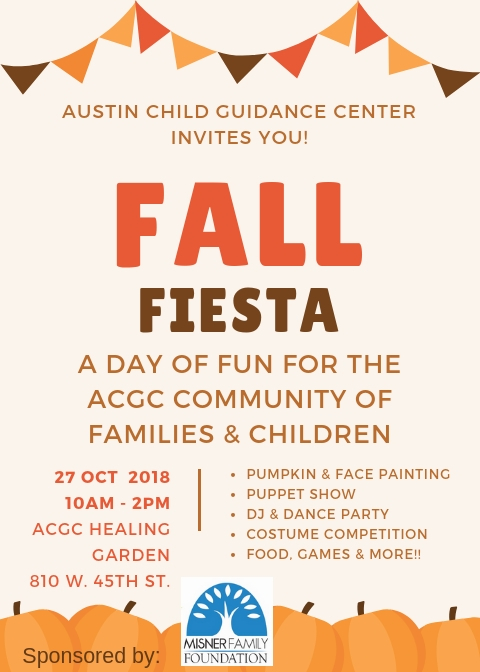 Fall Fiesta Pumpkin Patch is a free private event for all ACGC child clients and their families, funded by gracious ACGC donors Beth & Ivan Misner of the Misner Family Foundation. Registration for clients and attendees is not required.
The day will be filled with fun and include:
• mural painting in the ACGC Healing Garden guided by artist Marlene Jorge
• DJ & dance party from Full Scope Entertainment
• Puppet show theater from Joshua's Stage
• Pumpkin & face painting with the Texas Sweethearts
• Costume contest
• Food, games, and more
For more information about the event please reach out Eva Stitts or call 512-451-2242 ext. 325.