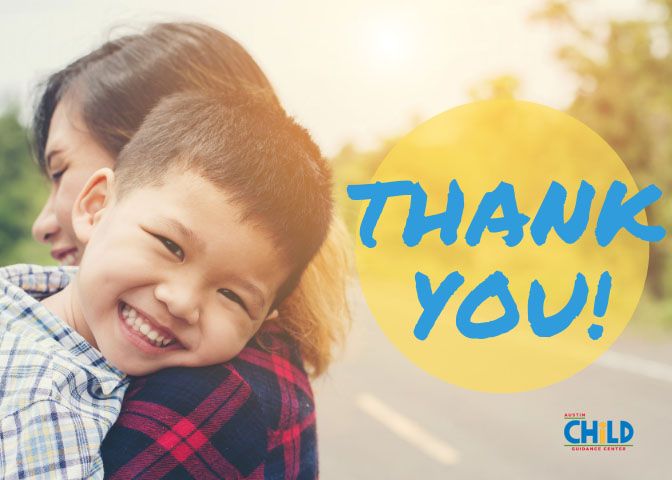 8th Annual Austin Originals Benefit Concert & Live Stream Featuring Wild Child
 
Together with community supporters, local businesses, musicians, and mental health advocates, the 8th Annual Austin Originals Benefit Concert & Live Stream raised $255,326 for children's mental health services on Saturday, August 24, 2019 at ACL Live at the Moody Theater.  Monies raised support Austin Child Guidance Center and provide quality mental health care services to children and their families of Central Texas.
The evening was led by emcee Trevor Scott of We Are Austin and included guest speakers Elizabeth Misner of the Misner Family Foundation; ACGC's Executive Director Kristen Pierce-Vreeke (you can catch her moving speech HERE) and the 2019 Austin Originals co-chairs Trevor Scott and Madeline Hollern.
Emcee Trevor Scott presented the Phyllis Richards Austin Icon for Children Award to two individuals commended for their dedication to improving the lives of children.  Winner of the award in the Community Activist category was Lesa Rossick, honored for her tireless efforts to raising awareness around the issue of child abuse changing the lives of Central Texas children and young adults.  Laura Koenig won the award in the category of Community Professional for her Early Childhood Results Count initiative that harnessed the expertise of education, health, and mental health organizations to trigger aggressive strategies stemming potentially devastating socioeconomic outcomes for tens of thousands of children and for our community. 
Also honored that evening was long-time staff member Dr. Arnie Silve, who created the first mental health walk-in clinic for children and families at ACGC as a way to address the immediate needs in our community. Dr. Silve received the Outstanding Innovation & Service Award for his dedication and excellence in the creation of this walk-in clinic that to this day continues to provide bi-lingual services two days a week for children and families immediate needs for services.
The Austin Originals Tasting Grove provided food bites from some of Austin's favorite places including: Antonelli's Cheese Shop, The Austin Artisan, Chef Gil Catering Co., Crafty Counter (Wundernuggest), Eldoroado Café, Max's Wine Dive, The Roaring Fork, The Steeping Room, and Uchiko.  Eldorado Cafe won "best choice" by popular vote for their mini tortas. Seth Hale and his team of Cowboy Auctioneers successfully raised funds for ACGC during live auction portion of the night's program.
The entire event was broadcasted live by TourGigs on ACGC's Facebook page reaching over 15,000 views  nationwide, and the night concluded with a performance by indie-rock group Wild Child.
If you missed the event, it's never too late to show your support by donating today.
Interested in getting involved behind the scenes for all things Austin Originals? Email the development team! development@austinchildguidance.org
Thank you to all of our sponsors: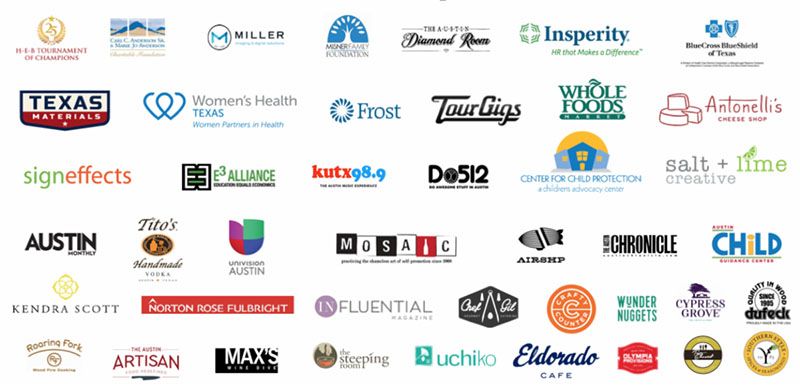 Award Winner

Tasting Grove

Wild Child

Wild Child
Other links: