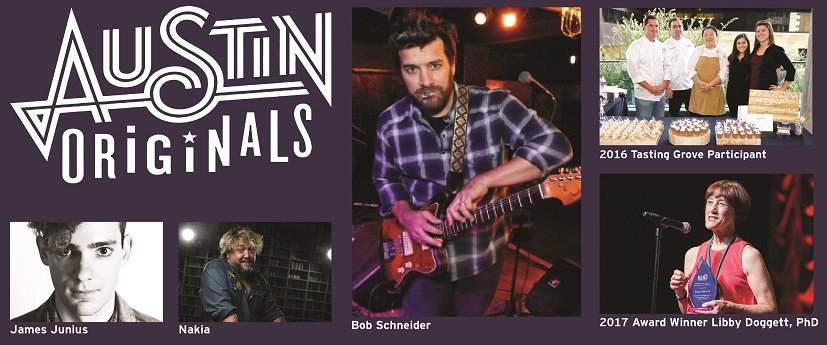 The Austin Originals Benefit Concert (AOBC) is Austin Child Guidance Center's annual fundraising gala at ACL Live at the Moody Theater.  Each year, the event brings together community supporters, local businesses, musicians, and mental health advocates to raise money for children's mental health services and concludes with a concert from a featured "Austin Original." 
The event also features live and silent auctions; the Austin Originals Tasting Grove with food bites from local Austin favorites; and a VIP reception with exclusive musical performances before the show starts. 
With your help, each year the event raises thousands of dollars in support of children's mental health. 
Please mark your calendars for next year event on 8/24/2019.
If you have questions, ideas, or are interested in supporting the Austin Originals Benefit Concert, please reach out to Brittany Golden or call 512-451-2242.  We invite you to check out the photos and the live stream from our last gala, the 7th Austin Originals Benefit Concert in the links below:
Thank You To Last Year's Sponsors: