Meet Lily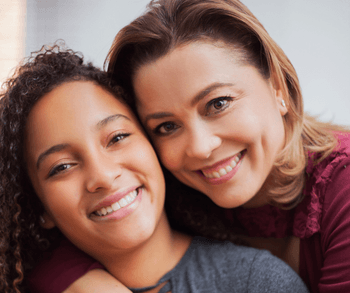 A victim of sexual abuse and witness to domestic violence, she was removed from her home to live with her aunt for her own safety. Though this move was in her best interest, Lily struggled with having to move to a new school, make new friends and try to make sense of what happened to her and her mom. Lily's aunt was in the early stage of researching options to get her niece the help she needed when COVID hit and added a new level of stress.  
Lily's aunt lost her job early in the pandemic and their sense of financial stability was upended. At one point, money was so tight their electricity was shut off because they were not able to keep up with the bills. Having extra money to continue therapy was not an option at a time with Lily was really struggling with the added traumatic experiences in her young life.  
Lily's aunt learned about ACGC online when looking for help for her niece. She was intrigued by the concept of trauma-informed therapy and made a "virtual" appointment through the walk-in clinic.   
 Having access to free teletherapy and trauma-informed care provided by funding partners, has already made a difference in her recovery. Not only are Lily and her aunt learning how manage her trauma-related symptoms, but they have also had the support of ACGC's Family Resource Navigator to provide relief from some of the financial burden brought on by the pandemic.  
With the support of donors, funders and friends of ACGC, Lily is thriving. She continues to learn coping mechanisms to deal with the trauma of abuse, and Lily's aunt is learning ways to help her on her way to healing.