Seanna Crosbie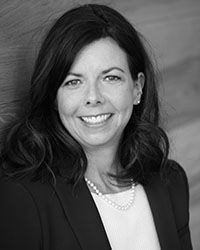 Seanna Crosbie, LCSW-S, serves as the Chief Strategy and Program Officer at Austin Child Guidance Center (ACGC). Seanna, who has been with ACGC since 2001, oversees the administration of ACGC's programs including counseling, psychological assessment, and psychiatric evaluation services as well as clinical training. 
Seanna has over 20 years of innovative non-profit experience which has focused on program creation, implementation of evidence-based treatments as well as the development of community-level initiatives.  Seanna led ACGC to become one of the first trauma-informed organizations in Central Texas.  She is the founder and chair of Trauma-Informed Care Consortium of Central Texas and has trained over 5,000 professionals on various mental health topics. She directed the development of programs including the implementation of evidence-based treatments, school-based therapy services, counseling services for survivors of crime, case management, and led efforts with the National Council for Behavioral Health. She chaired the planning committees for past Cross-Discipline Conferences.  
In 2005, she began as a field instructor at UT Steve Hick's School of Social Work.  Prior to coming to ACGC, Seanna worked at Communities in Schools, Integral Care, and Texas Department of Family & Protective Services.  
Due to Seanna's strong commitment to community-level change, she is also active on ten partnerships and collaborations.  Seanna's efforts have resulted in the incorporation of trauma indicators in various strategic plans, including with the city and county.  
Seanna is a certified Trauma-Focused Cognitive Behavioral therapist and is undergoing certification for Child & Family Traumatic Stress Intervention. Seanna, who grew up in Saudi Arabia, also has a passion for multi-cultural counseling.  In her spare time, Seanna enjoys spending time with her family and dogs. She loves live music, yoga, cooking and travel.