Ryan Brown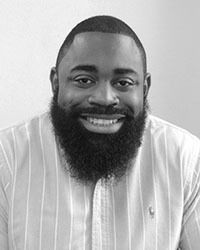 Ryan has over 15 years of award-winning experience in social impact, strategic program development and public service leadership. 
As the Director of Case Management at Vivent Health, he leads the execution of the integrated medical home model that successfully reinforces the agency mission of working towards a world without AIDS. 
Prior to joining Vivent Health, Ryan spent over a decade of his career creating and developing community health initiatives to expand access to individuals and families who experience barriers. He previously served as Senior Director and Director of Client Services at Lorton Community Action Center. 
He also held managerial and leadership roles at Friendship Place a homeless prevention nonprofit in Washington DC and Central Virginia Training Center a state residential facility for adults with intellectual disabilities.
His leadership and creative problem-solving lead to him serving on the advisory board of the Gartlan Community Health Center and graduating from Leadership Fairfax Emerging Leaders Institute. 
Brown is also a public speaker and world-recognized journalist on topics such as trauma, race and social justice.

What is your why? Why is mental health important to you? Why did you join the board?
My why is my family and the communities that we serve every single day. Everything in life always comes back to family and community.
Mental health is important to me because I've had my personal battles with mental health issues and I am a big advocate of everyone seeking affordable health care.
Austin Child Guidance Center has such an incredible mission and team that does such impactful work every single day. Being able to focus on the mental health of children is not something that many other nonprofits in Austin focus on. ACGC is truly unique.