Laurie Garza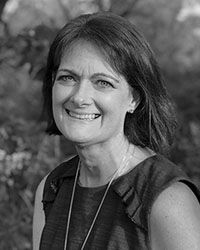 Laurie Garza serves as the Director of Development at Austin Child Guidance Center. She brings more than 20 years of nonprofit experience to the leadership team including fundraising, program development, administration and communications. Her approach to fundraising is all about making connections; connecting donors to causes close to their heart, connecting people with resources that can help in a time of needs, and connecting people with opportunities to make a difference in their world. Her passion for fundraising is fueled by witnessing a client tell the story of how the help from a stranger changed their life or watching a donor's reaction when they realize they directly made a difference.
Prior to joining Austin Child Guidance Center, Laurie was the Director of Resource Development and Marketing at United Way of Williamson County for almost 10 years. Additionally, she also held leadership and administrative positions at Petrus Development, The Archdiocese of Milwaukee and the Diocese of Austin. She has served on the Board of Directors for various youth serving organizations in the Midwest and Central Texas.
Laurie is a native of suburban Chicago, but has called Austin home for the better part of 20 years. She graduated from Marquette University with a B.A. in Broadcast Communications and Political Science, and has a Master's Degree in Systematic Theology from St. Francis Seminary in St. Francis, Wisconsin.