Agustina Nagorski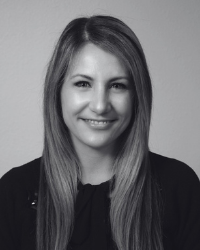 Agustina Nagorski serves as the Operations and Compliance Manager at Austin Child Guidance Center (ACGC). Agustina manages the day-to-day provision of client services throughout ACGC, oversees office operations, and is responsible for regulatory compliance. Agustina also serves as ACGC's Privacy, Security, and Safety Officer.
Agustina has been with ACGC since 2016 and previously served as ACGC's Intake and Family Resource Navigator Supervisor. In that role, she worked with families to match their children's needs with appropriate counseling resources, helped develop and improve procedures for many of ACGC's services, and played a key role in implementing an electronic health records system. Agustina is a native Spanish speaker and is the Facilitator of ACGC's Bilingual Service Task Force (and also served as its Chair). Agustina is also a founding member of ACGC's Equity Task Force, where she now serves as the management liaison. 
Prior to ACGC, Agustina's work experience included serving in key roles at The Kresge Foundation, including its Human Service program and Arts & Culture team. Agustina holds a Bachelor of Social Work degree and studied in both the U.S. and Germany.