Psychological Assessments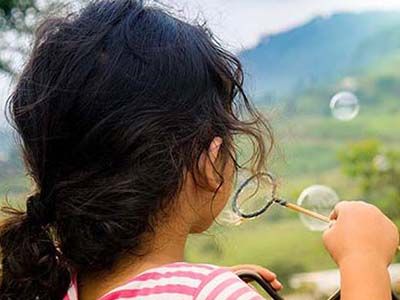 Psychological assessment services are paused right now.
When parents or professionals have questions they cannot answer about a child, including diagnosis and treatment recommendations, an assessment is often recommended. Common questions that may prompt an assessment include:
Why is my child having trouble with school?
Does my child have ADHD?
Does my child have an autism-spectrum disorder?
How can I best help my child?
Why is my child angry or sad so much of the time?
Assessment can also be particularly useful for understanding the impact of trauma on a child or adolescent. As a trauma-informed care center, our assessment team is sensitive to the impact of trauma on children's functioning and is well-equipped to consider how trauma may impact behavior, learning, emotional regulation, and development. In addition to helping parents and professionals better understand a child or adolescent, psychological assessments are used to diagnose ADHD, learning disabilities, autism-spectrum disorders, depression, anxiety, and other emotional and behavioral difficulties.
What We Do

Psychological assessment is a process of discovery that uses various strategies for collecting information, including testing with your child and information gathering from parents and teachers. Assessments are used to uncover answers to questions you have about your child. Most assessments include a parent interview and 1 – 2 testing sessions with the child.

The assessment process includes a feedback meeting with parents, which is typically scheduled 2 – 3 weeks after the final assessment session, and a comprehensive written report to share results and recommendations. Psychological assessment services are also available in Spanish for bilingual or Spanish-speaking families.

Eligibility

At ACGC, we provide assessment services for children and adolescents up to age 17. When families call regarding psychological assessment, we collect information about their questions and concerns in order to ensure that we are a good fit for their assessment needs. If ACGC is not the most appropriate resource for a particular child or family, we will provide other referrals.

Scheduling

Parents may refer their child for an assessment by calling ACGC at (512) 451-2242, completing a brief intake session via phone, then submitting required referral paperwork.

Cost

The fee for psychological assessments is $150.00 per hour of the psychologist's time. A sliding fee scale is available with reduced rates based on family size and income. Selected insurance plans are also accepted. For more information, please see Payment For Services.
Visit our Frequently Asked Questions page for more information.