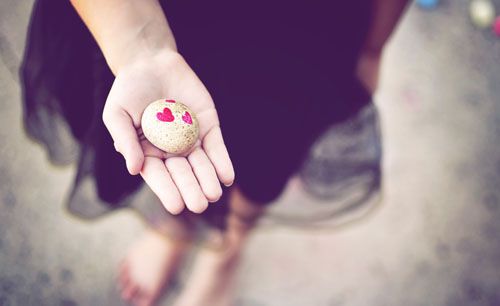 August 31st marked the end of our fiscal year for 2020 and what a year it has been! The worldwide Covid-19 pandemic has been a tremendous challenge for ACGC as it has for all of us. The last six months have been a trial in making a quick pivot to teletherapy and tele-psychiatry services, establishing a virtual walk-in clinic, while simultaneously navigating an uncertain fundraising environment. In February, we completed our strategic planning process and we began planning for our 9th annual Austin Originals Benefit Concert when we closed our campus and began working remotely. Many of us believed at that time that we would be able to return to our normal routines in a matter of weeks. It was shocking to still be working from home over the summer with no end in sight. 
Those realities meant the re-scheduling of our largest fundraiser and pivoting to our Back to School event. I'd like to give a HUGE thank you to everyone that participated in our online Back to School Party and fundraiser on August 21st. Led by We Are Austin's Trevor Scott, our first attempt at a Facebook Live/YouTube event was a success with 588 views and raising just under $90,000! We would also like to thank H-E-B & H-E-B Tournament of Champions, Blue Cross & Blue Shield of Texas, Whole Foods Market, and Baylor Scott & White Health for generously sponsoring our event, especially during this very difficult time.  In addition, we are very grateful for the generosity of the Topfer Family Foundation and the Anderson Charitable Foundation for matching donations from our supporters. The unwavering support of the corporations, foundations and funders that champion the mission of ACGC is essential to our ability to continue to provide our services to the community.
We'd also like to give a big shout out to our Tiny School Desk competition finalists, Tinted Vision and Jessica Brynn Cohen! We are thrilled to invite Jessica Brynn Cohen, this year's Tiny School Desk winner, to perform at our 9th Austin Originals Benefit Concert. We'd like to extend a special thank you to our judges of the competition: Andra Liemandt, William Jackson, Dan Redman, and Natalie Howard. Finally, we'd like to thank all of the nominees of the Phyllis Richards Austin Icon for Children Award for their incredible work in the community on behalf of children and to congratulate our award recipients: Cathy McHorse of United Way Austin & Tabitha Hale founder of BLESS.
We know that there is, and will continue to be, a lot of fear and uncertainty around our children returning to school this year, whether it be in person or through remote learning. We are grateful to have provided some encouragement and happiness to the children and families in our community to celebrate this rite of passage despite these strange times. If you or your child are struggling emotionally with school related anxieties or simply the challenges of your experience right now, we encourage you to participate in one of our upcoming virtual parent workshops, therapy groups or our walk-in clinic. No matter what's going on around us, ACGC is here to be a mental health resource for our Texas community.