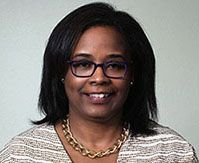 This is time of year that ACGC is usually putting last minute touches on our Austin Originals Concert. But this year, COVID had other plans for our largest fundraiser of the year.
This year, we are marking the beginning of the school year with a Back to School Party on Friday, August 21, 2020 live streaming from 7 – 8:30 pm on Facebook and YouTube.
We have planned a time for families to have some fun with a dance party, revisit some of our favorite Austin Originals moments from previous years, staging our version of NPR's Tiny "school desk" concert, honor some amazing professionals who have dedicated their lives to helping children, and raising some funds to help children who are really struggling with mental health issues right now.
Young children are missing play-dates with their friends. A teen with a single parent is becoming more anxious about his mom getting sick because she is an essential worker. Siblings are isolated in a household where they are exposed to neglect, violence, and alcohol abuse. A young middle school student slips deeper into depression. These are our clients. These are our children. They need your help.
I hope you take time to tune in to learn more about the impact ACGC makes in difference and how your donation can change a life. If you aren't able to join us, for the party you can still provide a sense of hope and healing for children and families by making a donation.
Austin Child Guidance Center will be here to support children who need us the most by providing the most comprehensive evidence-based mental health treatment as we have since 1951.
We look forward to seeing you on August 21st.
Kristen Pierce-Vreeke, CEO