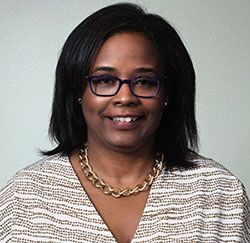 On the eve of Thanksgiving it seems appropriate and perhaps overdue for me to give thanks. There are of course many things for me to be thankful for on a personal level – my health, my family, the list is long. However my gratitude toward all of those that have supported me professionally should not be overlooked. Today I celebrate 9 months and 11 days as the Executive Director of Austin Child Guidance Center and I am incredibly thankful to the board of directors and the ACGC staff for selecting me to be their leader. Beyond that I am thankful for the many donors, volunteers and other constituents that have given their time, talents and financial contributions to support the mission of ACGC such that every family's mental health needs are seen and met in our community.
While the leaders of our country appear to be embroiled in an existential crisis, it is the children and the families in our communities that are not getting their needs met. Not enough support, not enough resources, too few strategies or paths forward out of their circumstances. ACGC's aim is not to change the world, but we understand that by improving the lives of children and families communities are improved. When communities are improved the downstream effect is often better academic outcomes, higher college acceptance rates, reduced anxiety among kids and adolescents, more accountability, reduced rates of substance abuse, until eventually the world as that individual child, family or community knew it has changed completely. Multiply that by the countless communities around the globe and that seems like changing the world to me.
The mission of Austin Child Guidance Center benefits everyone. So tomorrow after you've given thanks for your family, counted your blessings and had your fill of turkey, stuffing and your grandmother's pecan pie; I hope you'll think of ACGC when considering where you'd like to direct you time, talents and treasures for the greatest impact. Good mental health is truly the gift that keeps on giving. Happy Thanksgiving!
"Just when the caterpillar thought the world was over, it became a butterfly."
― Chuang Tzu