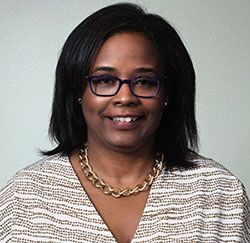 At the beginning of the month we hosted our fall Board Retreat where we welcomed five new board members (each of whom is being highlighted in our Newsletter), and we are grateful and excited to have them on board. We have made some staffing changes as well, two of which, include promoting Laura Tweedie, MBA to Chief Financial and Operations officer and Seanna Crosbie, LCSW-S to Chief Program Officer. These promotions are well deserved but will also allow each of them the opportunity to think more strategically about the financial, operational and programmatic direction of the organization as a whole.
Speaking of new programs, Seanna took two of our therapists with her to Yale University in New Haven Connecticut to be trained in the Children and Family Trauma Screening Inventory (CFTSI). CFTSI is an evidence based treatment designed to reduce or prevent the onset of Post-Traumatic Stress Disorder in children within 45 days of a trauma or disclosure of abuse.
Finally, on Saturday, October 26th from 11:00 am to 2:00 pm ACGC will host our 2nd annual Fall Fiesta! The Fall Fiesta is a celebration of all things Autumn and an opportunity for us to offer a fun afternoon to our clients, past and present and the surrounding Central Texas community while being in a place of tremendous gratitude as we head into the holiday season. We will have a petting zoo, face painting, food trucks and lots of smiling faces so please come one and all. Bring your little ones decked out in their Halloween best and celebrate with us!
ACGC is currently in a period of renewal and the new energy and excitement is infectious. We cannot wait to share it all with you as we begin to roll out some of our new initiatives once we complete our strategic planning process.  The best is yet to come!
"How wonderful it is that nobody need wait a single moment before starting to improve the world."
-          Anne Frank