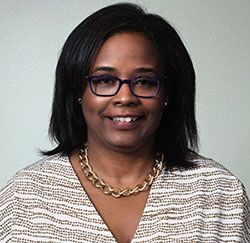 Anyone that ascribes to "the lazy days of summer" doesn't work at ACGC! The second quarter of the calendar year has been nothing short of a whirlwind. In May we had our Phyllis Richards Icon for Children Award Recognition event at Luster Pearl East where the finalists for this prestigious award were announced. The venue was great, the signature drinks were great, and most of all, the nominees and their friends, families and co-workers were out in big numbers to support them and the amazing work that they're doing on behalf of children.  
Late May and June saw volunteers from amazing organizations like Charles Schwab and BB&T Bank come out and completely transform our Healing Garden into an even more beautiful and peaceful haven, complete with kid sized picnic tables and a bench swing. There aren't enough words to express our thanks and gratitude to these and all of the many companies and individuals that have donated their time and resources to helping us maintain the therapeutic green space that our clients love and receive such benefit from. 
Finally, the rest of June and all of July and August will be ALL about getting ready for our Austin Originals annual fundraising benefit concert; which is being headlined by Wild Child this year. Held at ACL Live at the Moody Theatre, this event also features live and silent auctions; the Austin Originals Tasting Grove with food bites from local Austin favorites; an exclusive VIP reception; and the presentation of the Phyllis Richards Icon for Children Award winners. If you're a community supporter, work at a local business, are a mental health advocate, or you just love music and want to enjoy a great party and concert that will benefit local children and families; we invite you to join us on August 24h for this fantastic event.  
Despite transitions, challenges and the natural ebb and flow of the nonprofit lifecycle, ACGC is not resting on its laurels. Our staff is working hard, listening and learning every day, to better ourselves so that we can better serve you.  
"Alone we can do so little, together we can do so much."   
-Helen Keller 
Kristen Pierce-Vreeke
Executive Director
Austin Child Guidance Center