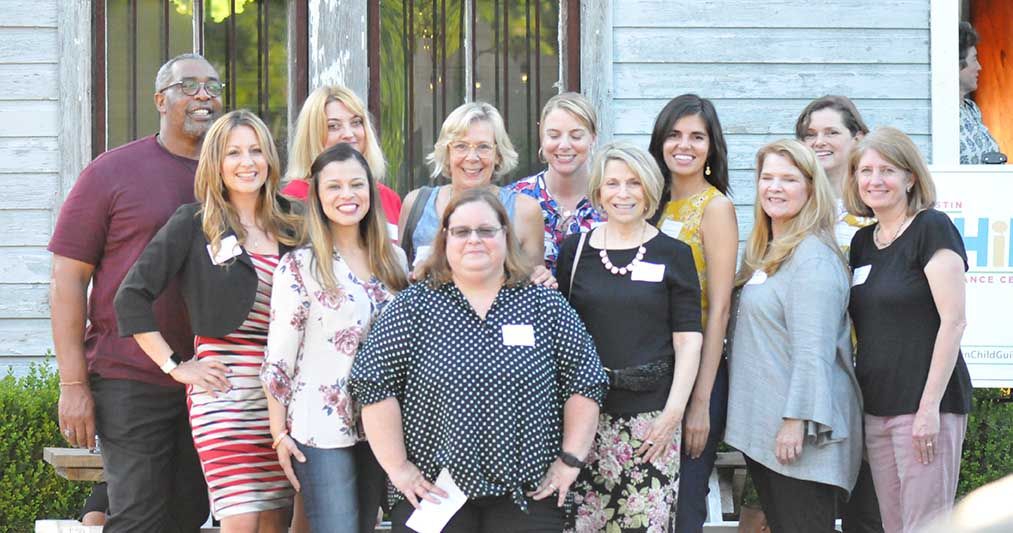 Pictured are the 2019 Phyllis Richards Austin Icon for Children Award nominees and finalists.
Congratulations to this year's Phyllis Richards Austin Icon for Children Award finalists:
Shaleiah Fox
Dianna Groves
Stacy Johnson
Laura Koening
Ernestine Lammers
Cathy McHorse
Lesa Rossick

On May 16th, nominees and supporters gathered for the Phyllis Richards Award Recogntion Party at Lustre Pearl East to network and honor one another (more photos from the event here).
Austin Child Guidance Center's Executive Director, Kristen Pierce-Vreeke, and newest member of the ACGC team, Director of Development Kelly Rowley, said a few words commending nominees for their great works. And Emcee, Trevor Scott of CBS Austin's We Are Austin shared the story of Phyllis Richards and the significance of the award.
Selecting the Phyllis Richards Award Finalists was an incredibly difficult task for the selection committee as all nominees were highly recommended, very qualified, and have improved outcomes for many, many, children in our community. Their amazing work and dedication makes all of them winners.
Thank you all for your service and selflessness!  
 
2019 Nominees
Sabina Bharwani
Rosemary Cavazos
Michelle Alise Crawford
Shaleiah Fox
Dianna Groves
Maria Hernandez
Stacy Johnson
Julie B. Kaplow
Laura Koenig
Dominique Kohl
Ernestine Lammers
Julie McElrath
Cathy McHorse
Jennifer Melton
Lesa Rossick
Julie Rocha
Jennifer Scott
Nathaniel Whitfield
---
This year's award winners will be announced at the Austin Originals Benefit Concert & Live Stream on August 24th, 2019.  For more information about the Benefit Concert, visit our event page here.
Sponsorship & Tickets to Austin Originals Benefit Concert available for purchase here.