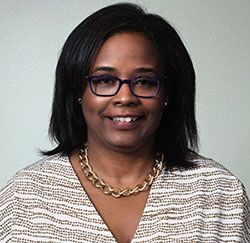 Spring has sprung and find myself still in a place of deep gratitude at being chosen to be the Executive Director of Austin Child Guidance Center. As I write this post I am nearly at the end of day 62 in my ACGC journey and am amazed at what we've already accomplished…
On day 4 we had a highly successful audit from the Joint Commission on Accreditation of Healthcare Organizations (JCAHO).
On day 7 my new co-workers organized a "Meet Our New Executive Director" event where I was excited to meet many of our community partners, donors and other constituents.
On day 16 I began conducting phone screenings for our Director of Development position.
On day 44 we had a highly productive Board of Directors Retreat, which brought synergy and energized our Board members as we enter the latter half of our fiscal year.
On day 57 we received an accepted offer from Kelly Rowley to become our new Director of Development after an exhaustive search, and we could not be more excited to have her on board!
Some other very important accomplishments have included welcoming more people into our Voices For Children Giving Society, finalizing dates for a new strategic planning process, making some important organizational changes to promote better communication and service delivery, and preparing to undergo an Organization Diagnostic facilitated by Mission Capital, to identify our strengths, better understand our current environmental culture and to make recommendations for us to raise the bar even higher for meeting the needs of the greater Austin community.  
The next 62 days are sure to be just as busy and I'm ready to meet that challenge head on. Our goal is to create more access to our services in the community as well as becoming an even bigger resource about how to support the mental health needs of our children and families.
"History will judge us by the difference we make in the everyday lives of children."
-Nelson Mandela
Kristen Pierce-Vreeke
Executive Director
Austin Child Guidance Center