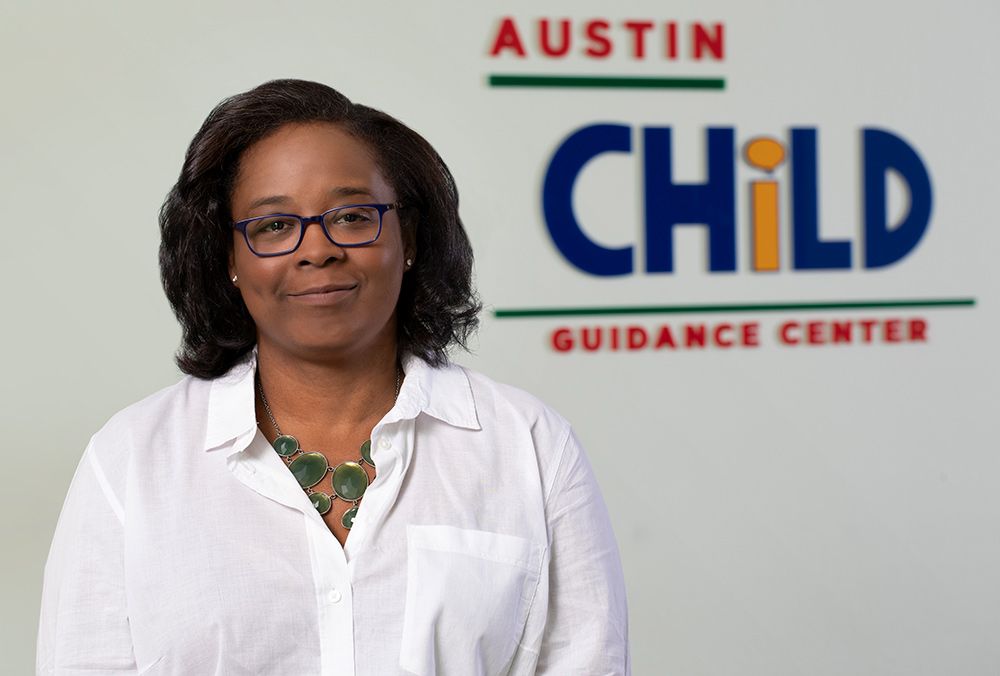 Austin Child Guidance Center (ACGC) is delighted announce their new leader, Kristen Pierce-Vreeke, serving as ACGC's Executive Director/CEO. A public "meet-and-greet" with Kristen will be held at Austin Child Guidance Center (810 W 45th Street, Austin, TX 78751) on February 22, 2019 from 9 a.m.- 10 a.m. and 12 p.m.- 1 p.m. RSVP HERE or call 512-451-2242 to confirm attendance.
ACGC's board and search committee conducted a months-long search to find the new leader who could leverage ACGC's rich history of service to advance mental health outcomes for Austin-area children and families during the next chapter of impact.
Kristen has a deep understanding of and demonstrated commitment to the mission – particularly as a licensed therapist - and track record of collaborative, responsive, leadership that fits well with ACGC's culture. 
Pierce-Vreeke previously served as the Director of Counseling Services at Catholic Charities of Central Texas and has over 15 years of clinical experience. She has a proven record of accomplishment building and leading teams, growing revenue, streamlining operations, and collaborating with advancement teams to develop marketing and outreach strategies while maintaining high-level, client-centric, mental health services. Prior to her work with Catholic Charities, Kristen served as the Clinical Director for Center for Survivors of Torture, operated a private practice in Westlake, and served in leadership capacities at organizations in Connecticut where she resided before moving to Texas.
ACGC is excited to have Kristen Pierce-Vreeke serving as the new Executive Director as she is a great match for the work, staff, and friends of our organization. Together we will continue to advance our mission of improving the mental health of children and their families. 
Related Links: Austin Business Journal, Longstanding Austin nonprofit names new leader