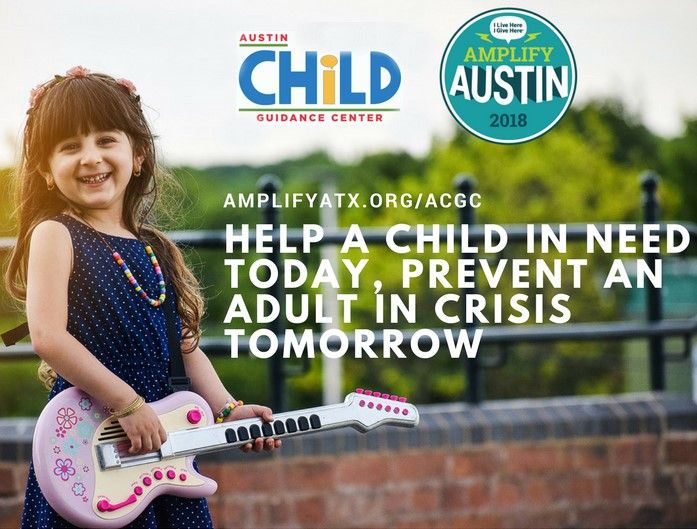 Help a child in need today
Prevent an adult in crisis tomorrow
On March 2nd, 2018 Austin Child Guidance Center's (ACGC) gracious donors and supporters raised thousands of dollars for children's mental health needs during Amplify Austin Day. St. David's 40% match put ACGC over their stretch goal bringing in over $140K. All funds raised for Austin Child Guidance Center during Amplify Austin will help kick-start ACGC's Growth Campaign. Read more.