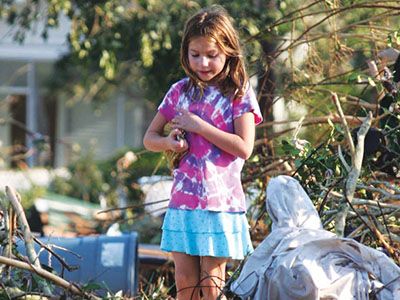 The destruction and flooding brought by Hurricane Harvey is hard to fathom. During crises such as this, it can be difficult for children and adolescents, and for parents who are unsure how to support them. Austin Child Guidance Center recommends the following resources for children and families:
Talking to Kids About Hurricane Harvey
Austin Child Guidance Center's Director of Psychological Services, Dr. Julia Hoke, answers the question, "What are we supposed to tell our kids about Hurricane Harvey?" Click HERE for the article.
Need Help? Call 2-1-1

Resources for parents & teachers:
What you should know and common emotional reactions of children and families exposed to Floods and Hurricanes.
An app to help kids:
Help Kids Cope App
Help Kids Cope will help parents talk to their kids about the disasters
they may face and know how best to support them throughout-whether
sheltering-in-place at home, evacuating to a designated shelter, or helping your family heal after reuniting.
Activities for kids:
• No supplies needed
• Limited supplies daytime
• Limited supplies nighttime
• More activities
• Trinka & Sam is a story developed to help young children and their families begin to talk about feelings and worries they may have after they have experienced a hurricane.
Resources provided by: The National Child Traumatic Stress Network

Free Support Groups & Crisis Counseling
The YWCA Greater Austin, Call (512) 326-1222