Dolls for Dolls 2nd Annual Charity Mingle Benefiting ACGC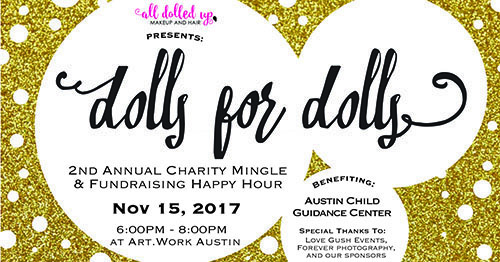 AllDolledUpAtx and Art.Space, are hosting the "Dolls for Dolls Charity Mingle and Fundraising Happy Hour" on November 15th, 2017 at Art.Space Austin benefiting Austin Child Guidance Center.
Please join AllDolledUpAtx and ACGC and bring a doll or an action figure. Each toy will get you a raffle ticket for a chance to win many, many amazing prizes provided by our sponsors. Must be present to win!"