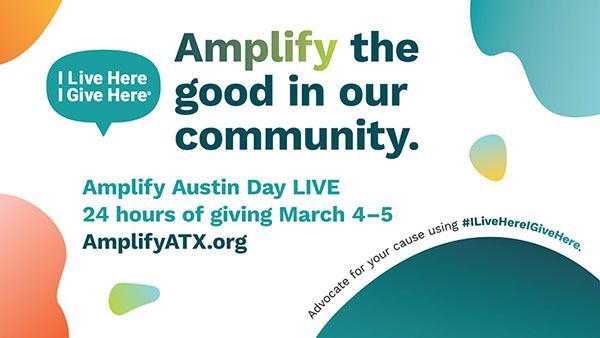 We're counting down the final days to March 4th - 5th, Amplify Austin Day.
Amplify Austin Day is the region's biggest day of giving & celebrity livestream, checkout the 2021 Amplify day schedule. The ILHIGH Amplify Fund, a fund designated to support all 675+ nonprofit members on Amplify Austin Day, has surpassed $350,000 which includes special match opportunities for nonprofits within specified cause categories that includes Austin Child Guidance Center!
Mental health care needs are increasing during these challenging times and your support allows ACGC to make the biggest impact. When you support the work of ACGC, you are helping some of Central Texas' most vulnerable children and their families build resiliency now and as they face difficult circumstances in the future.
We invite you to partner with us during Amplify Austin to help children have access to the care and treatment they need to thrive in childhood and beyond. 
Visit ACGC's Amplify Austin fundraising profile.