Holiday Giving Campaign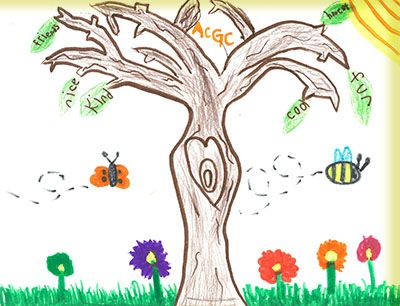 Every year, the Austin Child Guidance Center (ACGC) celebrates the holiday season with our Holiday Giving Campaign that encourages civic engagement and community-wide generosity by raising funds for underserved children to receive affordable mental health care. 
Donations generated from this campaign provide critical funding to children experiencing: depression, anxiety, abuse, trauma, neglect, parent-child relationship problems, divorce, and substance abuse issues.  Last year, the agency served over 3,500 children and family members and almost 80% were considered lower-income.  No child is ever turned away for inability to pay.
We invite you to take a leadership role as an individual or as a representative of your organization, and support our Holiday Giving Campaign by participating in one of our giving initiatives below:
Become a sponsor of our Holiday Card, and we will feature your brand/logo/name on our holiday card distributed to our network 15,000 individuals and organizations through print and e-mail.

Make an impact on an ACGC client family in need by fulfilling their holiday wish list. The family will provide a wish list and you can be as creative and generous as your resources allow.