Growth Campaign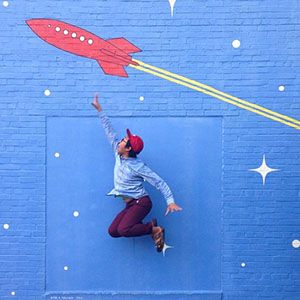 The greater Austin community has grown substantially within the past decade. As a result, the demand for Austin Child Guidance Center's services has increased faster than our infrastructure can support. Now it is time for us to grow our home on the prominent corner of 45th Street and Lamar Boulevard so we can better serve our community's need for quality, affordable, mental health care services for children and families.
Our Vision
To serve the increasing number of children and families needing affordable mental health services by providing timely access to intervention and treatment.
The Need
1 in 4 children experience a significant traumatic event by the age of 16.
Suicide is the 3rd leading cause of death in youth ages 10-24 and 90% of those who died by suicide had an underlying mental illness.
When children with untreated mental disorders become adults, they use more health care services and incur higher health care costs than other adults incur.
Left untreated, childhood disorders are likely to persist and lead to a downward spiral of school failure, limited employment opportunities and poverty in adulthood.
No other condition or illnesses harm so many children so seriously.
Our Growth in Phases
During this phase we engage current and potential stakeholders and forge partnerships with individuals, businesses, and organizations to secure our shared vision

Once we secure funding, it is time to watch our building grow into a safe and welcoming campus. Construction will be phased by each building with the New Therapeutic Wing as our greatest priority.
How Can I Help?
There are many ways to get involved with ACGC's growth campaign and naming opportunities for various levels of commitments and gifts.  Here is how you can make a difference:
Come visit the Center or attend an event below      
Send us an email with your questions and ideas 
Join our Growth Campaign efforts, please reach out to Brittany Golden at bgolden@austinchildguidance.org or call 512-451-2242, ext. 112
Participation and Upcoming Events
Many companies, large and small, recognize the importance of giving back to their community through sponsorships and donations. By supporting Austin Child Guidance Center (ACGC), you join a special group of companies that are demonstrating their commitment to helping children navigate life