2000 to Present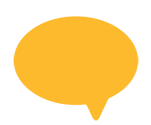 As part of our 50th anniversary celebration we brought to the community the nationally touring New York University Child Study Center art exhibit "Childhood Revealed: Art Expressing Pain, Discovery and Hope". The exhibit consisted of 102 paintings and sculpture, each accompanied by the child's commentary in English and Spanish. The art featured in this exhibit provided a window into the lives of youngsters who have a mental disorder or have an emotional reaction to a difficult life circumstance. As a concluding celebration to our 50th anniversary an open house was held in which nearly $10,000 was raised to establish an endowment for the Center at the Austin Community Foundation.
In 2003 the Center published its first book titled Principles of Good Parenting: A Handbook for Bringing up Mentally Healthy and Happy Children. This book was authored by Louise K. Iscoe in which the author interviewed the clinical staff and Board members with clinical backgrounds to produce an easy to read, user friendly basic guide to parenting. In 2004 the agency made a commitment to increase its capacity to increase the donations received form individuals and foundations. Through the efforts of Board and staff $46,245 was raised in local support and we secured a $135,000 grant from The Meadows Foundation in order to hire ACGC's first full-time director of development.
In 2005, Austin Child Guidance Center was selected to be the beneficiary of the Austin American-Statesman Junior 'Dillo Kids 1-Mile Run, an event which is held in conjunction with the Capitol 10,000. In addition, Austin Child Guidance Center was one of ten Austin area nonprofits selected by Austin Community Foundation for the Non-Profit Endowment Initiative. Through this initiative, Austin Child Guidance Center received a 1:4 match of up to $5,000 annually. At the end of the campaign in 2010, the Center met the goals, increasing the endowment fund by $105,000.
ACGC joined as a partner in the local school district's Austin Community Collaboration Ensuring Student Success (ACCESS) project in 2007, funded by the United States Department of Education. As part of this collaboration, the Center provides the nationally recognized, intensive Parenting With Love & Limits program for middle and high school students, and their families, who have multiple behavioral concerns and stressors.
And in 2010, ACGC's long-time Executive Director, Don Zappone, retired after 30 years of service to the Austin community. ACGC hired Russell Smith, LMSW as its new Executive Director. Russell has over 20 years experience leading non-profits in Austin and Houston, and is the grandson of Bert Kruger Smith, an Austin icon who was a champion for mental health care and for the elderly.
ACGC celebrated its 65th anniversary of service to Central Texas in February 2016.