1980's and 90's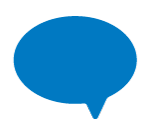 This program became so successful and cost-effective that in 1989 the PAL concept was taken statewide as part of the Worker's Assistance Program of Texas, a statewide organization active in the field of substance abuse prevention. In 1982, the Austin Evaluation Center officially became a part of the Austin Child Guidance Center. The Austin Evaluation Center had been founded in 1965 to provide the community with in-depth, multidisciplinary diagnostic services for children suspected of having developmental delay problems or learning disabilities. Children were provided a comprehensive evaluation in an attempt to provide a definitive diagnosis.
From 1982 through 1985, the Center continued to emphasize its commitment to the community and quality of care. An annual Children's Mental Health Seminar was begun in which outstanding speakers are invited to give presentations regarding the latest mental health prevention and treatment methods. During this time, the Center also began to annually recognize an outstanding local citizen for their contribution to children's mental health with the presentation of the Christine Anderson Children's Service Award. Dr. Anderson was a former member of the Board of Directors who was tragically killed at the age of 29 in an automobile accident in 1982.
In 1986 the Center received accreditation from the Joint Commission on the Accreditation of Hospitals (now called the Joint Commission on Accreditation of Healthcare Organizations). This voluntary national accreditation reflected the commitment of the Center to evaluate and improve services as well as our dedication to improving the quality of client care. The Center has been continually accredited since that time.
In June 1985, efforts by the Center's Board of Directors and Representatives Lena Guerrero and Bob Richardson, and Senator Gonzalo Barrientos, resulted in the Texas Legislature's passing of House Bill 1973 directing the Texas Department of Mental Health and Mental Retardation to lease 3.5 acres of land north of 45th Street to the Center at $1.00 per year for 25 years. The bill also provided an option for the Center to renew the lease as long as the land is used for the treatment of children's mental health. The Board and staff of the Center raised over $600,000 towards the cost of building a new structure on the leased land. Begun in January of 1988, the 9,000 square foot building was completed for occupancy in August of that year.
During the 1990's a number of programs were established off site, and through numerous collaborations we delivered services at various schools and at the Gardner-Betts Juvenile Justice Center.