Kelly Rowley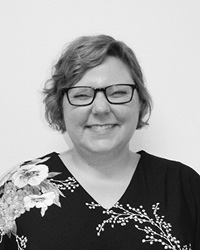 Kelly Rowley is the Director of Development at the Austin Child Guidance Center. In her role, she is primarily responsible for establishing and implementing the infrastructure needed to grow a $1.7 million budget by diversifying and growing philanthropic support. Kelly also serves as a key leadership team member and an active participant in making strategic decisions affecting ACGC.
Before joining the ACGC team, Kelly was the Development Director at Austin Dog Alliance which supports veterans with PTSD, children with learning disabilities, and adults through canine-assisted therapy. With over twelve years of development experience, Kelly has worked for diversity of organizations including public universities and local nonprofits. One of Kelly's biggest accomplishments was growing the annual revenue by 41% while doubling the number of donations and donors during her tenure at Austin Dog Alliance.
Kelly graduated Magna Cum Laude with a Bachelor of Arts degree in History from the University of North Texas. She has taken multiple professional development courses and classes from Indiana University's Lilly School of Philanthropy. She is currently studying to become a Certified Fund Raising Executive (CFRE).
Kelly is a native Texan, but has lived in California, Indiana, and Oklahoma before moving to Austin in 2014. In her spare time, Kelly enjoys traveling to visit family and to explore new places. You can find Kelly around town trail walking with her pup, Bernard, or listening to live music.